Games veteran Josh Bridges was eligible for the Masters competition this year but chose to continue competing individual.
Check out how he is doing so far!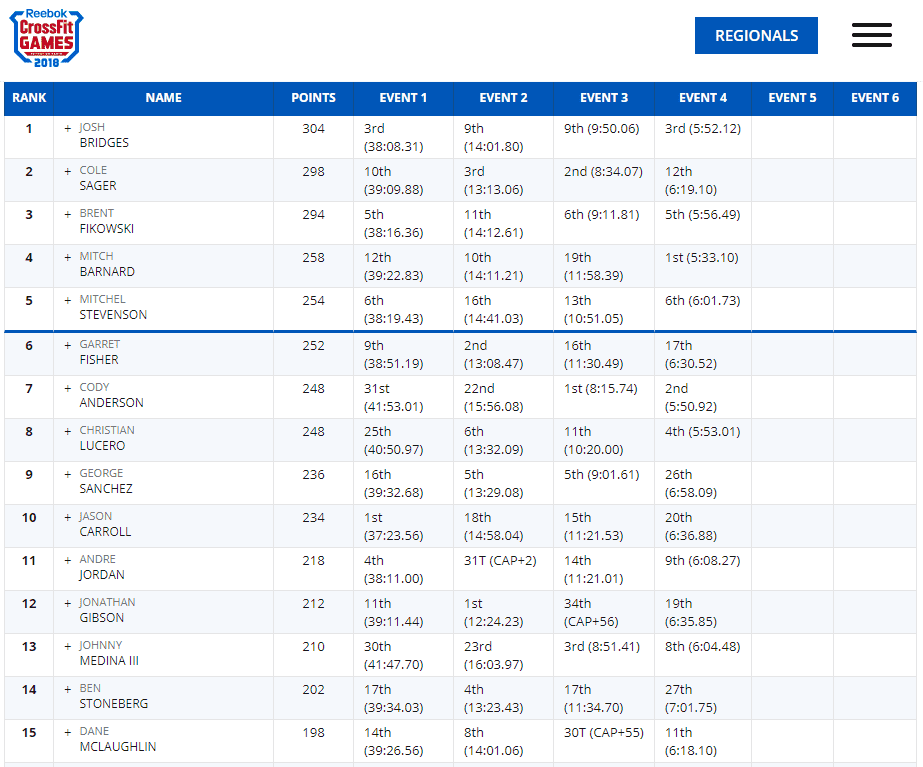 After 4 events the iconic Crossfitter is out in front with one day remaining.
The post Josh Bridges in First Place at West Regionals after 4 Events appeared first on BOXROX.